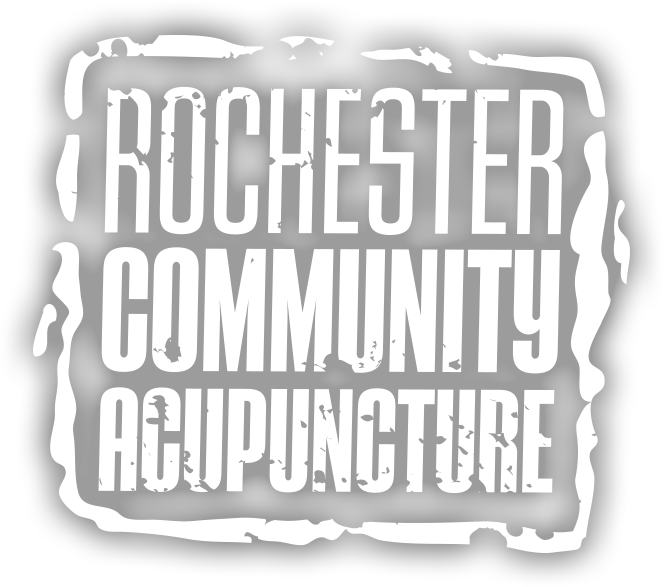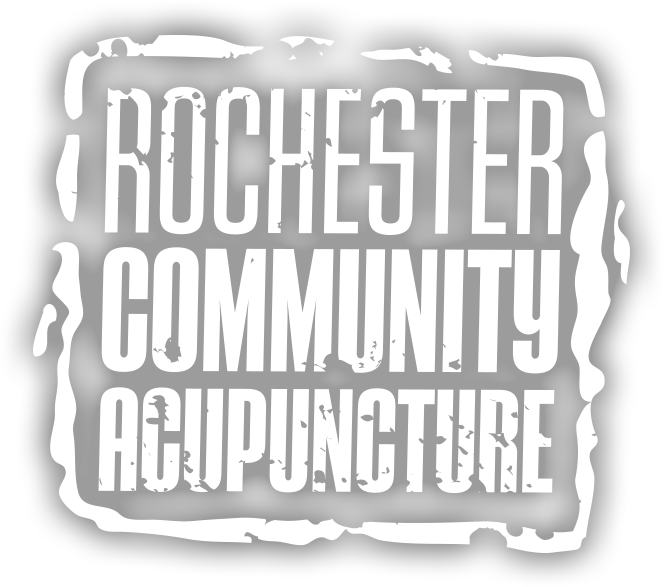 How much does it really cost?
Community acupuncture is available for $20 – $40, with an extra $15 intake fee due at your first visit. You decide what fits your budget so that you can receive acupuncture. No financial questions asked. How can we make it so cheap? Because we treat lots of people.
The most important thing to a community acupuncturist is to give as many people as possible the chance to receive treatments. Likewise, the business needs to see many people to make ends meet. Plainly said, we want acupuncture to be readily available as a means to help take care of the health of our neighbors and communities.
What forms of payment do you accept?
Rochester Community Acupuncture currently accepts accepts Cash, Check, and most popular Credit Cards (Visa, MasterCard, and Discover ). Feel free to ask for additional details.
*There is an ATM on the first floor of our building outside of Salena's restaurant for your convenience.
Does my Insurance Plan Cover This?
That's between you and them. Because we use a sliding scale, they won't let us submit bills (It's their funny rule, not ours). We can give you a receipt that you then submit to your company, and some people have been able to get reimbursed this way. But most people recognize that $20 – $40 is basically what they would have to pay with a co-insurance, co-payment, or deductible…and so very few people choose to deal with the bureaucracy and hassle of 3rd party reimbursement.
Do keep in mind the cost of an acupuncture treatment here at RCA can be substantially less than a discounted rate on a typically-priced acupuncture visit – or even a typical insurance co-pay.
Frequent Recliner Cards
Some people would prefer to pay for a bunch of treatments at once, rather than at every visit. That's OK with us. We offer 10-punch cards on a sliding scale, and again you decide what works for you (suggested fee = $200 – $400). After 10 acupuncture treatments* you receive the 11th one FREE! It's our way of showing gratitude and supporting you in making acupuncture a consistent part of your self-care plan.
* You must receive 10 treatments within 1 year to obtain your freebie. There is no expiration on the cards, and refunds are available for unused treatments.
Cards are non-transferable and may not be shared with another patient.
What if I have to cancel my appointment?
Out of respect and consideration for other folks who also need appointments, we ask that you call us or cancel your appointment online if you are unable to keep it. As a patient at RCA, your responsibility is to give at least 12 hours' notice to cancel an appointment. You must also give 12 hours' notice to change your appointment to another day. All appointments that are canceled with less than 12 hours notice, or are missed altogether without letting our front desk know, will be charged a $15 fee payable at the next visit.
If you need to change the time of your appointment for the same day, but you reschedule with less than 12 hours' notice a $10 late rescheduling fee will apply. To cancel with less than 12 hours' notice you must CALL the office. Please do not email us about cancellations. We do of course recognize that emergencies happen and would be happy to consider these on an individual basis. Thank you for respecting our policies and helping us make acupuncture affordable for our community.
Newbie? Here's the Quick Paperwork
New patients are invited to complete these forms prior to arriving at the clinic. You can bring them to your first appointment already completed, or arrive at least 20 minutes early and we will have them waiting for you to fill out in our reception area.