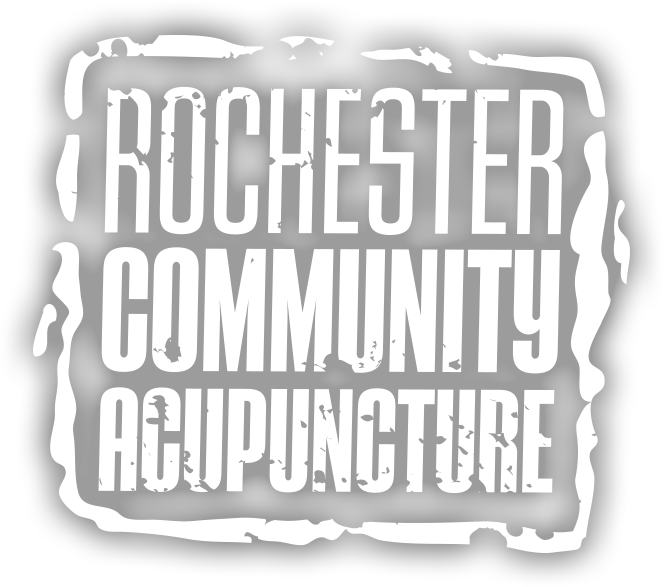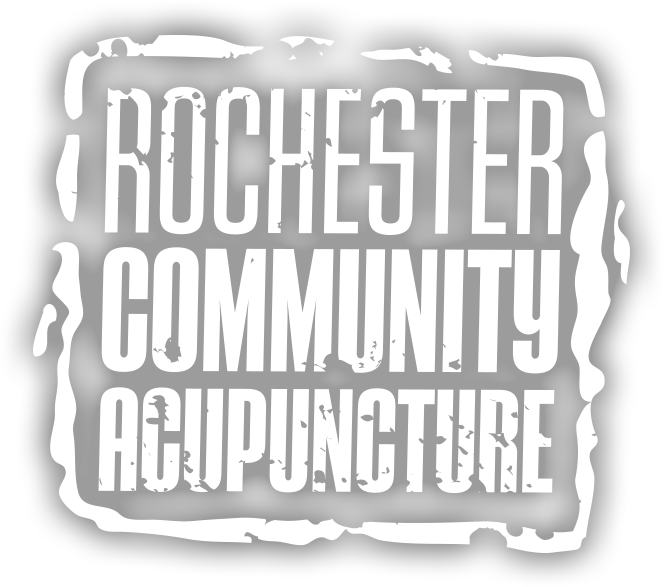 Rochester Community Acupuncture opened in January 2009 as a way to offer an alternative to the high cost of acupuncture in our community.
Along with our colleagues at The People's Organization of Community Acupuncture (POCA), we work to employ, encourage, train and mentor licensed acupuncturists who wish to follow the Community Acupuncture clinic model, helping to make acupuncture available to anybody in the U.S. who is interested, regardless of means or insurance coverage.
Janeane Munn, MSAOM L.A.c., Co-founder
Janeane graduated from The Finger Lakes School of Acupuncture & Oriental Medicine in 2008 and is licensed to practice acupuncture in New York. She is a Rochester native and lives in Penfield with her husband, two daughters, and two dogs. In her spare time, she enjoys practicing yoga, reading fantasy and sci-fi novels, going to see live music (esp. her husband's local rock band) and watching her preschooler and kindergartener discover the many wonders of life.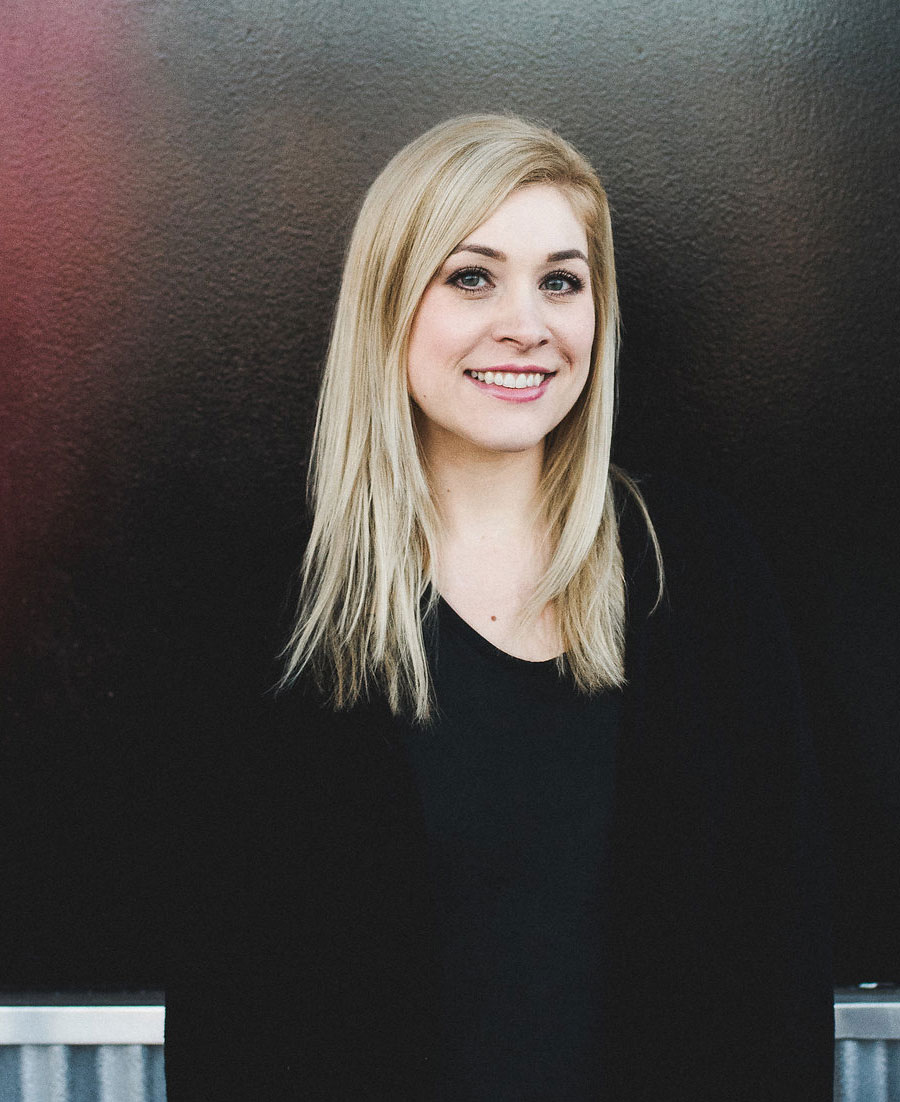 Angela Pauling, MSAOM L.A.c., Co-founder
Angela also received her training and degree at The Finger Lakes School of Acupuncture and Oriental Medicine. She is a NYS licensed acupuncturist. Angela and her son reside in Brighton, and love to explore the city and its surrounding parks where they hike, bike, run and play.
Why do we use a sliding scale?
Acupuncture is most effective when it is done frequently and regularly – once or more a week is usually required to make progress. We recognize that everyone has a different set of financial circumstances and thus a different ability to pay for healthcare. Rochester Community Acupuncture uses a sliding scale of $25 – $50 to help you carry out a more frequent course of treatment. Experience shows us that those who get the best results with acupuncture begin with 2-3 treatments per week for 2-4 weeks. After that, many people follow up with weekly treatments for a month or so. For chronic or complex conditions, it may be necessary to do several rounds of treatment. This is why it is so important that acupuncture be affordable. We want you to come in often enough to really get better and stay better!
The purpose of the sliding scale is to help you separate the issues of money and treatment in order to get good results. You decide what fits your budget on any given day and there is never any need to prove your income. Everyone gets the best treatment possible—regardless of how much you pay on the sliding scale.
Keep in mind that we also have financial obligations, so please pay what you can. This way you get the treatment that you need and we get to keep providing it for you. We hope this will be a sustainable arrangement that everyone benefits from.
What our patients are saying
Read more from our happy patients
This is one of the best places to heal! My experience here has been nothing but amazing! It's so unique because of it's community approach. I feel so supported being surrounded by others while I let the needles do their work.
Rachel DeRue
I was diagnosed with Rheumatoid Arthritis in 2013, and received chemotherapy and other toxic drugs as treatment for the disease. After a year, I decided to stop because the toxins made me feel lethargic, sickly all the time, and I was still in great pain. I started coming to RCA in April 2014. Since then, I have experienced a great reduction of inflammation and have no pain! Acupuncture has been a miracle for me.
Cindy Mark
I was nervous about trying acupuncture for the first time. (I am very afraid of needles regardless of the tattoos I may have) but Janeane & Angela made me feel very comfortable and worry free. I love the idea of community: not only receiving acupuncture in this setting, but making acupuncture affordable for everyone. I highly recommend this clinic to everyone!
Wendy Stumpf
This place is the best! Excellent staff, great volunteers, and awesome advocates for grown up naps!
Robert Massar
I never was a big believer in acupuncture, but Janeane helped me cure the pain in my shoulder caused by what I believe was a small tear in my rotator cuff. A few days later someone asked me if the acupuncture had helped. I moved my left shoulder around, and to my surprise it was painless for the first time in probably a year.
Steven Brandsdorfer
RCA is fantastic! I was suffering from severe vertigo and western medicine wasn't helping much. Acupuncture was the most effective treatment I received during the many, many months it took to recover. Community Acupuncture is an incredible resource and I am so very grateful we have it here in Rochester. I would have never been able to afford the frequent treatments for months if it were not for RCA's social business model. Thank you so much Janeane and Angela!!!
Reverend Cathleen Brauen
Definitely a wonderful relaxation experience. Everyone is so nice and concerned about your well being. Highly recommend!
Louann M Schoonmaker Haessler
I am a much more relaxed person thanks to acupuncture! This is something I would have never tried years ago. And now I look forward to it. Highly recommend.
Alyssa Nowack
Acupuncture has help me in so many ways, relief of stress, anxiety, pain and just helped in my overall outlook on life. It really works! Thank you RCA!
Michael Farruggia
Acupuncture at RCA is a wonderful experience, one you can afford to repeat regularly! The environment is peaceful and the collective energy and community setting makes this a positively different experience. Whether for muscle pain, trouble sleeping or "tune up" Angela and Janeane have been given me successful treatments for years now! HIGHLY RECOMMEND!
Colin Coffey
After a month of consistent acupuncture treatments, both my body and my mind felt a sense of relief. I felt as if my nervous system had exhaled a giant sigh it had been holding onto for years. RCA brings holistic medicine to our community in an affordable and loving way.
Jessicah Coulston
My experience at the clinic has always been an excellent one! Everybody is very professional and courteous. The atmosphere is always very relaxing. The practitioners are very detailed in providing what the patient needs. Being able to relax and get treatment regularly is so important and what a perfect environment to do it in! I would recommend it to anyone!
Cynthia Williams
Nice relaxing environment. Attentive staff at a price anyone can afford.
John Kellenberger Jr.
Rochester Community Acupuncture is a POCA clinic
Our clinic is a proud member of POCA, The People's Organization of Community Acupuncture. POCA is a multi-stakeholder cooperative that fosters collaboration among clinics to increase the accessibility and availability of affordable acupuncture treatments in a group setting. Recognizing that practitioners and patients are mutually dependent on one another, POCA encourages patients to become members and put muscle behind the movement. There are more than 200 clinics in North America! To learn more about POCA, visit the POCA website.